By Livia Ly MS RD LDN and Melza van Roijen MS. We are in a new health care era. One marked by treatment integration. Many health care professionals have begun treating their patients and clients as people rather than mere numbers on a chart. Patients today are looking for holistic preventive approaches to optimize their health and well-being. Preventive medicine doctors already exist and have the goal to promote and maintain health and well-being and to prevent disease. However, we need more than that.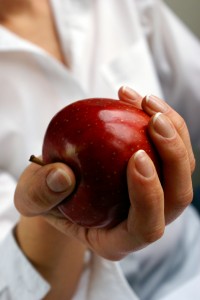 Have you heard of integrative medicine? It is a great concept; designed to follow a whole-person approach that treats the person and not just the disease. Well, let me introduce myself, I am a dietitian trained both in São Paulo, Brazil and in Chicago, U.S. I believe that nutritional caretakers should not only consider the diagnosis, but also decode the hidden messages expressed by the client. I consider the entirety of the human being since the human body is unique with structured organs and systems that are interdependent.
I moved to the U.S. in 2008 and quickly learned how different the methods of treatment are in these two countries. The primary focus of conventional health treatments in the U.S. is often the disease, and not the patient. In Brazil there is a larger emphasis on prevention. For example, when I lived in Brazil, I underwent multiple medical exams every year to proactively check my health. Those same exams are typically only performed in the U.S. to reactively diagnose a symptom. Also, our Brazilian Dietary Guidelines were in the American headlines last year and well-known public health advocates, like Marion Nestle and Michael Pollan, praised them for being food-based.
The American government and the private sector are now realizing that prevention will save a lot of money. The U.S. is facing a severe healthcare cost crisis that is mainly due to the increasing number of chronic illnesses in the population. There is hope, however, if we focus more on prevention and not just the treatment of illness. The key is a lifestyle change that incorporates both nutrition and exercise! But, we need more than that.

Here are the ten Brazilian guidelines:
1. Make natural or minimally processed foods the basis of your diet
2. Use oils, fats, salt, and sugar in small amounts when seasoning and cooking natural or minimally processed foods and to create culinary preparations
3. Limit consumption of processed foods
4. Avoid consumption of ultra-processed foods
5. Eat regularly and carefully in appropriate environments and, whenever possible, in company
6. Shop in places that offer a variety of natural or minimally processed foods
7. Develop, exercise and share cooking skills
8. Plan your time to make food and eating important in your life
9. Out of home, prefer places that serve freshly made meals
10. Be wary of food advertising and marketing
In addition to the Brazilian guidelines, I also recommend to my clients functional foods and nutraceuticals: foods or ingredients that produce beneficial health effects beyond their basic nutritional functions. Various health conditions can be managed with functional foods and nutraceuticals, including prevention of hair loss or weak nails, decrease in the progression of aging skin, improvement of muscle growth, control of hypothyroidism or migraines, and help to promote lasting weight loss in a healthy manner. I also believe that individualized recommendations will promote greater and longer lasting results. We are unique and therefore need personalized strategies. Finally, I believe that listening to client stories and looking at interactions among genetic, food sensitivity, environmental, cultural, and lifestyle factors can positively influence long-term health.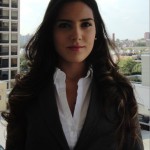 About Author: Livia Ly, MS, RD, LDN is a registered dietitian and nutritionist trained both in Brazil and in the United States. She is the founder of Nutrily, LLC http://nutri.ly/ a nutrition consultancy company that follows a holistic approach.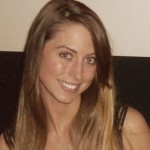 About Editor: Melza van Roijen, MS is a volunteer at Nutrily, LLC. "I completed my B.S. in psychology at the College of Charleston in 2010 and my M.S. in behavioral neuroscience at Tulane University in 2014. I have worked in many different research labs over the years and have investigated topics such as drugs of addiction, traumatic brain injury, neuroendocrinology and spatial cognition."