Popcorn is loved across the UK. Market analyst Mintel reports in 2013 the UK popcorn market as a whole was worth £53 million with sales having increased nationally by 10% in 2012 alone. But parallel to this growth is also the emergence of the discerning, health conscious consumer group who don't want their popcorn dripping in toffee and other unhealthy additives. In 2010 market research firm Datamonitor identified this group as a 'lifestyle user' and it's believed this particular customer is key to the development of the sports nutrition sector.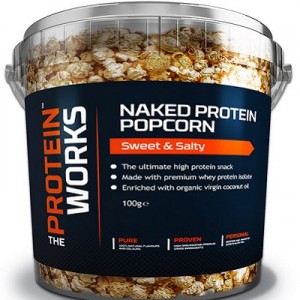 Understanding this dual-demand better than anyone else is multi-award winning sports nutrition brand THE PROTEIN WORKS™. Launching the world's first protein popcorn they've kept the high levels of polyphenols and antioxidants that occur naturally in popcorn and enhanced them whey protein, organic coconut oil and sweetened them with stevia extract to make a completely natural and healthy alternative known as Naked Protein Popcorn™.
Talking about this recent innovation to leave TPW™ Towers is Co-Founder Nick Smith who says, "The popcorn has been a huge success and took social media by storm. We sold out in a matter of hours as the hashtag #ProteinPopcorn went viral around Twitter. We're overwhelmed by the response and are so glad people share our passion for unique and healthy snacks."
Nick also hints that this could be the first of many protein innovations saying, "We've had a great first year but we feel the best is yet to come. We've a pipeline of totally unique products and are joining forces with experts outside the sector to combine expertise in what will be some pretty exciting collaborations, so watch this space!"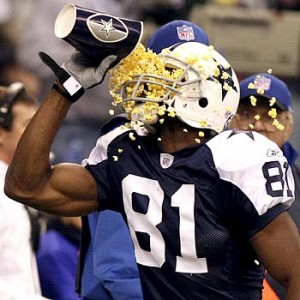 And it seems their optimism is rightly placed. As the sports nutrition and 'protein' sector grows Senior Consumer Analyst, Richard Parker, states it's the 'lifestyle users' driving it. These are not necessarily athletes but are choosing to consume sports nutritional products as an initial building block to a healthier lifestyle. These customers now play a critical role in the growth of the sector which market intelligence firm Euromonitor claim, despite the VAT increase that hit the sports nutrition sector in the UK in 2012, grew by 16% and has now reached value sales of £301 million.
About THE PROTEIN WORKS™
THEPROTEINWORKS.com is the most innovative and forward thinking sports nutrition brand in the market today. Established in late 2012, TPW™ has grown rapidly with a passion for sports nutrition and a vision to raise the bar in terms of product quality and level of service for sports nutrition customers.  Using only the finest quality raw ingredients, innovative production processes and an unwavering commitment to all natural colours and flavours, THE PROTEIN WORKS™ offer unparalleled quality and value for money.
Contact details – For further information or for images call Ross Edgley on 01928 571 677/ 07841 749 167 or email rosse@theproteinworks.com