by Jenna Stranzl RD CISSN.  This article was originally posted at http://jennastranzl.com
Pizza.  Burgers.  Candy bars.  Cheesesteaks.  Whole milk.  Have you ever tried any of these strategies to gain weight?  Some of you may want to throw darts at this post because you would do anything to have this problem – gaining weight.  For many athletes or even those with simply a furnace metabolism, this can truly be an aggravating experience.
Thing is, gaining weight can be done two ways – by either eating every thing in sight, or by training smart and eating higher calorie *smart* foods that have better nutrient profiles than a, let's say, pork roll sandwich.  When people just eat to gain weight, they often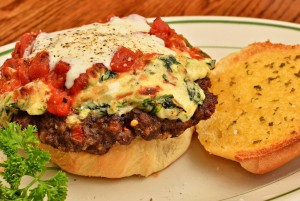 select fatty foods and those that lack any nutritional value.  This makes an individual more likely to have increased risk for things such as heart disease, hypertension, disturbed sleep, lack of concentration, and especially with athletics – a decrease in performance.
Just like losing weight, the same applies to weight gain – patience and a healthy way of life.  Eating lean proteins, healthy fats, complex carbohydrates, and limiting added fats, sugar, and sodium.  Remember, to gain one pound per week, one must eat an additional 500 calories per day.  This could be as simple as 2 tablespoons of peanut butter, banana, and honey on your AM breakfast toast, an extra drizzle of olive oil on your salad, and a large glass of low-fat or skim milk before bed.
Easy calorie boost to toast — PB, banana, & drizzle honey
Need some additional ideas?  Look no further.  Here are 25 suggestions to help put on the pounds.
Add calcium-rich cheese when making mashed potatoes (keep the skin in the mash to add a boost of fiber)
Opt for light dressings – fat free dressings add minimal calories, but non-creamy dressings like balsamic, Italian, or oil and vinegar add healthy fats.  The healthy fats in the dressing actually help absorb the fat-soluable vitamins in the salad's nutrients
Use hearty complex carbohydrates like bulgar and wheatberry when making a pasta salad – great amount of calories in a small portion and packed with good for you nutrients
Opt for quinoa over white rice.  Quinoa is a complete protein – who knew?  Use it with some tomatoes, garlic, and toss in some lean chicken or shrimp for a nice balanced dish
Simply use thicker 100% whole-wheat bread slices versus thin sliced.  Many bakeries can cut the bread to a thicker slice, so speak up when at the counter.
Just a handful of almonds can add 100+ calories and heart-healthy fats
Don't go too long without eating!  Solution?  Carry around 100-calorie packs of foods.  Stock them in your car, duffle bag, locker, desk drawer, purse – wherever you can sneak a bag.  Even almonds come in 100-calorie packs (thank you Emeralds!!)
High calorie snack?  Munch on trail mix!  Heart healthy nuts, fiber-rich dried fruits, and even toss in some pumpkin or sunflower seeds.  Limit the dried banana chips though, as they tend to be fried before packaging.
Opt for a hefty bagel with cream cheese versus a bagel.  When you pick a whole-wheat bagel, you're getting a better dose of the right type of carbohydrate, minimal fats.  They pretty much have the same amount of calories, but the bagel offers a better nutrient profile.  Or, add an egg to the bagel for a dose of protein.
Pesto sauce!  Pesto sauce is heavy on the olive oil and heart healthy pine nuts so you can eat small amounts and gain calories quickly.  Toss into your pasta with a side of hearty bread and a salad drizzled with some olive oil and your calories are adding up!
Pizza?  Opt for thick crust or Sicilian versus thin crust pizza.  Thick crust has more carbohydrate (our bodies prime source of fuel as athletes!) and calories.  You can also opt to add some lean proteins like shrimp and crabmeat or roasted turkey or chicken breast.
Only use mustard on your sandwich?  Spread on some hummus!  Hummus boosts healthy fats, protein, and some fiber (chickpeas, lemon, and olive oil) and can create a fun alternative.  Just 2 tablespoons can boost the sandwich with an additional 50-100 calories.
Avoid diet foods that might be in the house.  Steer away from mom's Special K bars and Crystal Light.  Stick to heartier granola bars like Nature Valley and Cliff Bars.
Toss the sodas as a means of added calories.  The sub?  Make your own!  Use 2 liters of seltzer water or club soda PLUS one tub of 100% fruit juice concentrate.  Mix and drink!
Why go skim? Skim milk lacks the artery clogging saturated fats whole milk provides but contains the same protein content.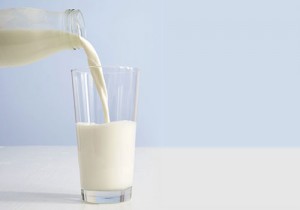 Drink 2% milk versus whole milk.  Whole milk just has additional saturated fats (a thumbs down for the heart).  Get your calories elsewhere from healthy calorie boosters like peanut butter, olive oils, dried fruits, etc.  The protein content of all milks (skim, low-fat, whole) are the exact same.
Protein shakes are fine – just stick to those that are NSF approved.  Meaning, they are approved for sport.  If you take a drug test, you are knowing you are taking a protein supplement that has been tested and safe for use.  A lot of products out there may create a positive drug test, simply because there are components that fall into it during production or you do not know about.  EAS Myoplex and Muscle Milk Collegiate are GREAT options.
Snack on dried fruits!  Dried fruits come in many types: peach rinds, apple slices, raisins, prunes (LOVE THEM!), cranberries, etc.  While there is sugar added during the drying process, they still contain a fiber boost and added calories.  Toss in your cereal, oatmeal, yogurt, ice cream, trail mix, and salads.  Prunes for example are high in antioxidants, which reduce free radical damage.  This can ultimately reduce muscle soreness after a workout.
Skip creamy alfredo.  Why?  High in saturated fats and low in nutrients.  A simple substitution with a matching calorie content?  Penne pasta with grilled chicken, sautéed vegetables (in olive oil), and marinara sauce.  See, it is about the meal composition – selecting healthier options, with similar caloric content.
Chocolate?  Dark chocolate!  It packs a punch in terms of antioxidants.  Make sure to select dark chocolates that offer over 65% cacao – meaning, the higher the percentage, the better the antioxidant level in the chocolate.
Chomp on olives.  Heart healthy and can add calories without feeling like you ate a ton.
Fatty fish like salmon, mackarel, or trout provide anti-inflammatory properties that are helpful for an athletes training regime and recovery.
Opt for lean meats or healthy fatty meats.  What is a healthy fatty meat?  Salmon, for example.  Salmon boosts more calories per ounce than tuna, but why?  Simply because of its oils and we know that fish oil does wonders for athletes.  Tuna is also a great choice though – because it boosts quality protein.  Select white meats versus dark to lower fat content (turkey and chicken).  Pork tenderloin is another great low-fat, hearty protein option.
Making eggs?  Boost calories by wrapping those eggs into a whole-wheat tortilla!  Then add some cheese, peppers, onions, and mushrooms for an added veggie and calcium boost!
Soups on!  Avoid creamy soups and select hearty bean soups like turkey chili, vegetarian chili, or lentil soups.  These soups have a high fiber, high protein profile with a similar amount of calories.
Re-create your bland salad.  A salad can add healthy calories quickly.  How?  Add some of the following: sunflower seeds, dried cranberries, pecans or walnuts, feta cheese, soybeans, and lean proteins like turkey, fish, or chicken.
Munch on nuts!  A small dose packs a heavy calorie punch (20 almonds or 12-13 walnuts is a serving).  Snack on these throughout the day to add up your numbers.
Save room for your appetite.  Don't always fill up on liquids – instead, focus on foods with a hearty nutrient profile.  Beef up your oatmeal or cereals by adding nuts, honey, fruits (dried or fresh), and a dash of granola
Most importantly, learn that weight gain is not an easy process and takes time.  Keep positive and understand that in order to gain, you must acknowledge that you may need to try foods you may not have thought to.  Step outside of the box and eventually, you will see these foods can make you become better, stronger, and healthier.
BIO
Jenna is a registered dietitian (RD) and sports nutritionist (CISSN).  She currently serves as the consulting sports nutritionist for The PGA Tour 2012, the Philadelphia Flyers (NHL), Trenton Titans (ECHL), Velocity Sports Peformance – Cherry Hill and Allentown/Lehigh Valley. Jenna has experience with athletes of all ages including recreational, elite, and professional athletes. She has worked for IMG Academies as a sports nutritionist to high-school and professional athletes in Bradenton, FL – including the US Men's Soccer U17 National Team, the Penn State Sports Nutrition Clinic, and development of dietary supplements and pediatric nutrition research for Wyeth Nutrition/Pharmaceuticals. Additional experience includes a professional development at Athletes' Performance, contributions for MLB's RBI Program (Reviving Baseball in Inner Cities), Major League Strength, the Taylor Hooton Foundation, STACK Media, and ShowcaseU.  Additional clients include athletes' within professional and collegiate baseball, basketball, gymnastic, football, horse racing, and track & field.  Jenna is also currently the Program Coordinator of Nutrition at Drexel University, in conjuction with the Eat.Right.Now Program for the city of Philadelphia. As an avid runner, Jenna has participated in several marathons; therefore, ensuring sports nutrition is a part of her daily training and lifestyle.  If you really love this article, check out the rest at http://jennastranzl.com/about/