By Melody Garza MS RD CISSN
Here are seven fresh and natural foods with powers to heal you physically and mentally.
1. Blueberries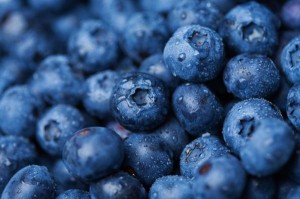 These nutrient-packed berries can help bruises disappear. They are a rich source of flavonoids and a good source of vitamin C, which together improve blood circulation (thus reducing swelling) and help form collagen, the tissue that holds skin together.
2. Lemons
Squeeze two whole lemons into your tea, seltzer, and other beverages or on salads and other food to get your daily requirement of vitamin C. This major antioxidant not only fights heart disease and boosts immunity but it also helps form the collagen we need to heal tendons, ligaments, bones, and blood vessels.
3. Garlic
Two garlic cloves a day may keep what Grandpa called "hardening of the arteries" away. We now call it arterioscle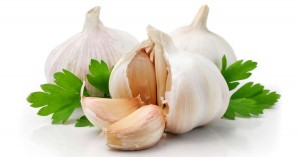 rosis, but the garlic works just the same. In a German study recently presented at an American Heart Association conference in Washington, D.C., it was stated that taking two cloves of garlic a day reduces the formation of arterial plaque by up to 40% and 42 other clinical trials have shown that garlic can improve cardiovascular risk factors such as high blood pressure.
4. Lettuce
If getting to sleep is a problem, a sedative you may not have known about is lettuce (except iceberg lettuce which is primarily water,) which contains a sleep-inducing substance called lectucarium. Its effects have been compared to the sedative effects of opium, but without the accompanying excitement.
5. Chocolate
Dark chocolate is packed with healthy nutrients, including flavonoids, that are part of a group of antioxidants known as polyphenols that decreases LDL (bad) cholesterol oxidation, reduces the risk of blood clots, increases blood flow in arteries, and may lower high blood pressure. In addition, most of us can agree that chocolate improves mood and pleasure. It does that by boosting serotonin and endorphin levels in the brain. Plus, chocolate contains a number of minerals, including calcium, magnesium, and potassium.
6. Apples
Give in to temptation when it comes to one of the earth's healthiest foods. They are a great source of fiber. They're also a source of the phytochemical quercetin—a compound widely recognized for its ability to fight heart disease and cancer. "Apples are one of the best sources of flavonoids—as long as you leave on the peel," Kristine Napier, RD, writes in Eat to Heal. "Their complement of phytochemicals helps them fight heart disease, stroke, cancer, infections, inflammation and colitis." Because of the combination of fiber and fructose, apples help maintain blood sugar levels, which is key in fighting that afternoon blood sugar low. In fact, a successful dieting tip is to crunch into an apple for your afternoon snack—you'll end up eating a lot less during dinner.
7. Avocados
This tropical fruit wasn't grown in the United States until the 1830s. It is rich in potassium, beta-carotene, and "good" fat—the same monounsaturated fat that's found in olive oil and has been shown to reduce blood cholesterol levels. Avocados are also a rich source of the essential fatty acid (EFA) omega-9 that helps promote hormone regulation, the transportation of fat through the body, and the breakup of cholesterol. Because avocados are higher in calories than other fruits (2/3 of an avocado has about 150 calories) you might not want to eat the "alligator pear" at every meal, but you can increase the delicious quotient of your favorite sandwich by adding some slices or making it a fiesta by digging into some guacamole
BIO –  Melody Garza  MS RD CISSN
First & foremost, Melody Garza is a daughter, sister, aunt, girlfriend, best friend, & athlete; without these core roles, there would be an inability for her to triumph as a successful entrepreneur. Melody was born in Mexico and grew up in Texas; however, her life is now on the sunny beaches of Florida. She is a Registered Dietitian with a Bachelors degree in Kinesiology and Sports Science, a Masters in Nutrition and Dietetics, licensed as a massage therapist/colon hydrotherapist, and a Certified Sports Nutritionist with the International Society of Sports Nutrition (www.theissn.org). Melody Garza was a 3-sport athlete at the high school level and continued as a 2-sport athlete in college. Now, she plays beach volleyball competitively; winning several women and coed tournaments.  At 23 Melody co-owned an in-home personal training/massage therapy business in Naples, Fl. Although she left the company to pursue a higher education, entrepreneurship is a passion of hers, especially in the wellness industry. Now at 30, Melody offer services ranging from fitness coaching to nutrition counseling; sharing alternative forms of medicine to being environmentally friendly; and business consulting for those who want to work from home.  Melody strongly believes in a holistic approach to wellness. Wellness is a lifestyle that adheres to a balance of health that decreases the likelihood of becoming ill physically, mentally, and spiritually.  Comprised of seven dimensions and characteristics, wellness is achieved when a person's like includes all seven elements in combination and in whole.  She is committed to making a difference in people's lives by helping them achieve total wellness. As a coach and mentor, Melody is more like an accountability partner. She's been through the journey of seeking total wellness, so Melody doesn't speak to you as a trainer but rather a voice of experience.  For more info, go to www.LiveWellWithMel.com