by Livia Ly.    There are many interesting products out there marketed for fitness and weightlifting.  Here I created a list of products that I enjoy using myself, and that you may benefit from them as well.  If you are a modern women who believes that strong is the new skinny, trains hard, or is starting to do strength training and understand the wonderful benefits of weightlifting for your health and wellness, this article is for you.  The ideas below can increase your comfort and enjoyment while training, and promote a bit of extra fashion and feminism for you.  Take a look at them:
Phone Apps
If you are an organization freak like I am, you will like these apps that help track your health information.
DailyBurn Tracker (iTunes/Android): it tracks food, exercises, and body progress. http://bit.ly/1p71Wm6 FREE
Nutrition Menu (iTunes): it tracks calories, exercise, weight, and water. http://bit.ly/1obejhE
FitBit (iTunes/Android): it works with Fitbit activity trackers and smart scales. It tracks fitness, weight, food, and sleep. http://bit.ly/1iXhHHA FREE
P90X (iTunes): it tracks your sets, reps, and weights, as well as your progress and nutrition. http://bit.ly/1i1tYum
FitJourney – Weight & Shape Tracker (iTunes): it tracks your weight and shape by photos. http://bit.ly/1obidqB FREE
Calorie Counter & Weight Loss, by SparkPeople (iTunes/Android): it counts calories, tracks food, exercise, and weight. http://bit.ly/1pRETvr FREE
Cronometer (iTunes/Android): it tracks your diet, exercise, and biometrics. http://bit.ly/Te7IHE FREE
Sports Supplements By Human Kinetics (iTunes): it has current information about supplements. http://bit.ly/1i1wgcI
For Music
I love Rdio http://on.rdio.com/1pRItFN I can find all the artists, music, and albums that I enjoy and it's free.  You may already know about Pandora, but have you heard of SoundCloud?
Workout Accessories
These accessories will help keep you comfortable and safe during your workouts.
Squat Belt: good for supporting your back while helping to prevent injury.  Here is the one I use http://amzn.to/UcdyKD
Squat Cushion:  Manta Ray is the best option, in my opinion.  It reduces neck pain and discomfort during your squat exercise.  Another option is a squat sponge for barbells such as http://amzn.to/1ovGciE
Fitness Gloves: they protect your soft hands and prevent calluses, important right? http://bit.ly/1hzsMni
Water Bottles: the best one I've had so far is the one from Under Armour http://bit.ly/1oWIBGM It's ideal to have an insulated bottle to keep your water cool and that doesn't spill.  You should also avoid drinking through a straw, because it may increase bloating, belching and intestinal gas.  You don't want these symptoms, do you?
Arm Band: I like to keep my phone on a water-resistant pocket (yes, I sweat a lot!).  This Nike one has a clear window for easy touch-screen access http://swoo.sh/TefvFE
Fitness Equipment to Have at Home
I recommend a body composition scale.  This is the one I use http://bit.ly/1rM3EOs You can track your body fat comp more accurately when using sensors for both your feet and hands.  If you want something more high-tech, the Smart Body Analyzer is great! You can upload your weight, body fat and heart rate data with Wi-Fi and Bluetooth technology http://bit.ly/1x8qKyN
Bringing Your Food
There are great plastic-free food containers including Kinetic Go Green Glasslock and Anchor Hocking TrueSeal Glass that you can pack on an insulated bag, such as Built Lunch Tote http://bit.ly/1i27Gsr and put a couple of ice packs in it to keep your food fresh and cool.
There you have it!  Now you have some options for products that will help you workout with more comfort, safety, confidence, and convenience!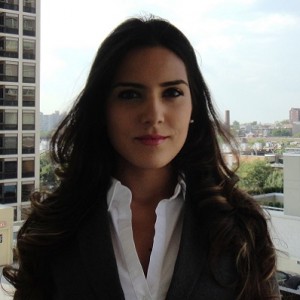 Livia Ly – I'm a health enthusiast. I'm a dietitian trained in Brazil and also a nutrition grad student in Chicago. Ѽ http://livia.ly/