SNI:  Explain exactly what makes your Mission: Metabolism Bootcamp better or different then the 100s of other bootcamps out there?
BJ: We've found the ability to consistently deliver the 3 key components of a killer bootcamp workout:
1.) High-energy instructors that deliver a total fitness experience
2.) World class coaching, programming, and motivation
3.) Great music
SNI: What is the most absurd (but funny) comment a female client has ever told you?  Sh@# girls say:)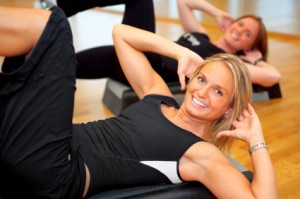 BJ: When I was trying to get rid of a longtime in-home personal training client back in the day (for the third time, believe it or not), she said to me: "Is it really that bad working with me. Is it really the bad?" I paused for a second and responded: "Frankly, yes." She then proceeded to tell me how hard her life is managing 3 different mortgages for her 3 different mansions and how busy she is being a stay-at-home mom with both kids in school (sarcasm intended here). And while she's telling me about her trouble being rich, I'm living in my Dad's basement with my girlfriend scraping by training one client at a time. It was priceless.
SNI: People are lazy; that's why we have the SAME New Year's Resolutions each year. What is the best single piece of advice that you could give to the person who is constantly wanting to lose body fat?
BJ: First, finding a way of healthy eating in a caloric restriction that works with, not against your lifestyle. Then, doing the same for calorie-burning exercise. For both diet and exercise, it simply doesn't matter what you do unless you actually do it for both the short-term and long-haul. From there, fine tune both your diet and exercise strategies so that you can go from effective to optimal.
SNI: Who is easier to train, men or women?  Why?
BJ: Women, by far! They tend to have less ego and are much more coachable than the typical guy who pretty much thinks he knows it all when it comes to exercise (or anything for that matter, ha). Yep, I'm a guy, so guilty as charged.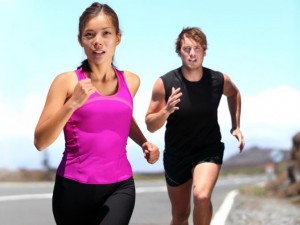 SNI: Describe a week of the "perfect workout(s)"  for someone who has the long-term goal of losing body fat.
BJ: Here it is:
1.) Perform 3 20-30-minute metabolic bootcamp-style workouts per week that work your whole body using supersets, circuits, complexes, etc.
2.) Perform 2 20-30-minute cardio interval workouts per week using one or a handful of low-impact total body cardio moves like swings, burpees, low box cardio drills, etc.
3.) Walk the dogs (or yourself) for 30-60 minutes per day
4.) Perform daily corrective stretching and self-massage
5.) If you have weaknesses, spend 3-5 minutes to start or end your workout paying extra attention to bring them up in what I like to call "sizzlers." In general, pay extra attention to your upper back and glutes as much as possible.
SNI: Bonus Question: If you could be a superhero, who would it be and why?
BJ: I think Ironman is pretty legit because he can kick-a$$ in every aspect of life: fitness, combat, business, social, academic, etc. He's pretty much the renaissance man of superheros and I dig that 😉
BIO
BJ Gaddour, CSCS, is a fitness bootcamp and metabolic training expert. He is the CEO of StreamFIT.com providing unlimited streaming follow-along workouts from the top trainers in the game. He is also a regular contributor to Men's Health.